Lead your body. Lead your life
Hi, I'm Renee. I specialize in holistic healing, functional nutrition, and somatic life coaching. I am a practicing medical and emotionally intuitive who guides people back to their bodies. I work with leaders who hold so much and feel so much.  I work with people who know it's time to come home to themselves so they can lead during these times. They know their physical body and relationships are needing support too... they know it's deeper than their food and diet.
You are unique and you know you have so much you are here to do and offer. Maybe it's become more painful to stay quiet and hold yourself back than it is to step into the next level of change, healing, or leadership.
My offerings center on your unique self knowing YOU deeply. This is the one thing you have that no one else does... Self Mastery.  Nothing is cookie cutter about this work.
This is about changing your life by leading yourself powerfully in spirit, body, mind, nervous system, food, relationships, money, career, and purpose.
This is Holistic Healing for the Whole System that is YOU.
As my team and I get to continue to serve more and more awesome people through our offerings, we take great pride in knowing our clients well.
Freedom, connection, growth, evolution, self-leadership, health, service, family, and love are among our core values.
The work we do here is bigger than all of us.
It's life-changing.
It's about illuminating our own unique truth within.
There is not one truth, there are so many and you must find yours to feel fulfilled.
We offer the strategy, tools, and systems that guide you back to yourself and the highest level of leadership.
We often work with people who have tried literally everything already.
You're here because you know it's time to create the life in our physical body, soul, career, and relationships that you have dreamed of.
My clients and I are recovering perfectionists. I am not perfect and I don't expect it from others.
Having said that, we have high standards for this work together.
The relationship between myself, my team, clients, and this community is sacred.
We are doing important holistic life work together with the understanding that this often impacts so many others beyond you.
You are likely a leader, parent, business owner, or healer.
You greatly impact others. This is why you must Know Thy Self.
We prioritize health, freedom, fulfillment, freedom, family, friends, fitness, prosperity, and joy.
If you have stumbled upon this page then it's likely that you have a  big purpose in this life and want to feel fulfilled while they lead it.
Clients gain soul, body, nervous system, and relationship healing and strategies that are unique for them.
They heal emotionally and uncover and recover themselves so they can live fulfilled with their body, food, relationships, money, purpose, and inner work.
There is a deep power within you.
Maybe, it's time to heal yourself and love yourself while you lead...?
One of my personal missions is to continue manifesting a life where I get to live free in my own body and soul while I lead others back to themselves.
The ripple effect is real. We all impact so many people. I believe it's our responsibility to evolve and appreciate, with deep reverence, the journey while we do it.
I want everyone to feel free, embrace their authentic self, and be aligned with their unique purpose, relationships, and body.
My team and I know the reach you have and we want you at your best.
Is is time to expand further into your best life?
Check out our offerings to get started. 
"Renee is a trauma alchemist – helping people move their emotions from where they are stored (or buried) deep within our psyche and our cells – and clear that stuff out so we can claim the reset our bodies, minds and souls so potently crave. She helps you learn the role you have in using nutrition in your healing" ~Lindsay Pera
Renee Jayne
Owner, Teacher, Coach
Creative Collaborator
Medical and Emotional Intuitive
Renee has felt led to this work since she was around 6 years old. She positioned her older sister in front of a mirror and explained to her that she needed to love herself. 
Renee's detailed bio is on the About page.
When Renee has a sweet spot for adventures, and delicious food. She values her quiet, rest, and recovery time with herself and her family and friends.  
Jessica Laity
Business And Finance Manager
Client Concierge
Parenting Coach 
Jessica served as a leader in finance at a bank for years.
She is a leader in her personal community, and this business community, and leads Renee as her business manager for over 5 years.
Jessica recently completed a parenting coach certification. Stay tuned for more!
When not working, Jess is with her loving husband and two children by the pool having a good time. 
We are hiring this fall
Social Media Manager
Designer/Editor
A formal position description is forthcoming.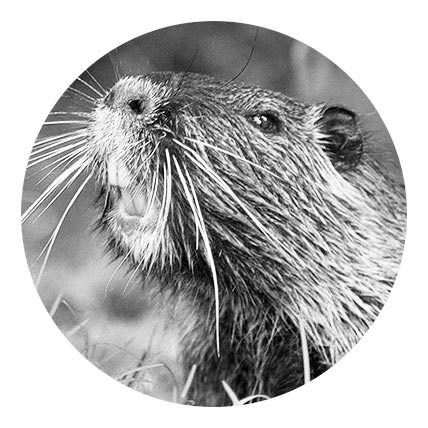 Chunk Norris
Woodchuck
Chunk likes to dig holes, eat grass, gnaw on wood, fight with the red squirrel or graze next to the deer. We thought chunk was like Chuck Norris until we saw her babies. Now Chunk is the mama who lives in the yard outside our office as we lead clients and this business. 
Featured Masterclass:


Creating Lasting Relationships: A Masterclass to Overcoming Relationship Anxiety and Finding Connection
"Thank you, Renee, for being part of my personal journey of self-development and growth! I am always looking forward to each and every one of the sessions we have together because I feel empowered, heard, and never alone. In our sessions we laugh, we cry and we put together an action plan for nutrition, and supplements, but most importantly "the why" behind the habit, and how to break free from it which is a truly holistic approach. I have grown emotionally and personally because of you because you have shown me so many different sides of myself. I do a lot of self-discovery on my own, reading and learning, but we meet and work together, you show me the missing pieces of the puzzle, to make the image a lot more clear and I have several "Aha" moments during our meetings. I'm grateful for all of the advice, perspective, and continuing support you offer with all of your words of wisdom which have impacted my life directly and substantially!
Thank you again for all you do for me, you are an amazing coach and I am thankful every day that you are in my life."
~ Gabriella McGill
"Every time I see you and we have a meeting, I make progress.
As a lifelong junk food addict, I tried many ways to get clean with no permanent cure. My first lesson with my spiritual advisor, Renee Jayne, helped me immediately. First I got to know that most of what I thought was healthy was really various forms of preserved processed poisons, so I easily improved by just learning the truth. The next lesson I learned to say " no" to was the perilous monsters and yes to the pure healthy habits.
The numbers don't lie. I've lost 56 pounds so far, I went from 45% fat to 28% fat and from a 46' pants to a 38" pants. Also, since I'm not wasting money on pills, prescriptions, and Fast Food, the investment has saved me thousands.
Your work on addiction is brilliant.
I can't wait to read your book.
Your guidance has saved my life"
~ Mike Heck