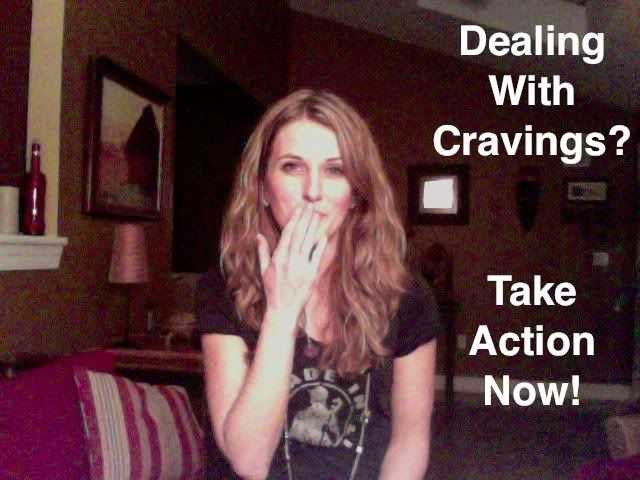 I love all food… and the different tastes and flavors that come with it, don't you?
The spice and sweet. The savory and salty. The company who you share the meal with and the location in which you dine. Delighting in food, family and friends.
I must admit that there was a time, back in the day, when I was a 'picky eater' and I ate 3 veggies (corn, beans and carrots) on rare occasions. The staples of my diet included soda, potato chips, cinnamon buns, gum, cereal, peanut butter sandwiches and cigarettes. I would indulge in sweet desserts often for breakfast.
As I weaned off my precious Coca-Cola, I smoked more and more cigarettes.
Later on, I decided to quit smoking using watermelon gum (the big juicy kind) and I would chew an entire pack and then buy more. There were also days when I would eat a huge pack of juicy fruit gum in one day.
Many said that I was slowly getting healthy using baby steps. I say that I left one addiction just to find another to fill it's spot… it was enlightening when I finally figured this out and got support.
Cravings can be mild and friendly or they can be downright ruthless, grabbing ahold of you and refusing to let go.
There is hope. My taste buds experienced an extreme makeover and complete overall and they live a joyous and fulfilling life now. I finally learned to accept and understand my cravings.
In today's video, I'm giving you some insight and tools to deal with your cravings. This is video #2 of a 2-part series, you can view video #1 right here.
Check out the video below:
In the comments below, please share what you crave. I want to hear all the juicy details. Brands, flavors, etc.
Then share your biggest takeaway from this video and what you are going to do to take action now.
Thanks for tuning in, I consider it an honor to enter your home each week.
Cotton Candy Love,
Renee
xo