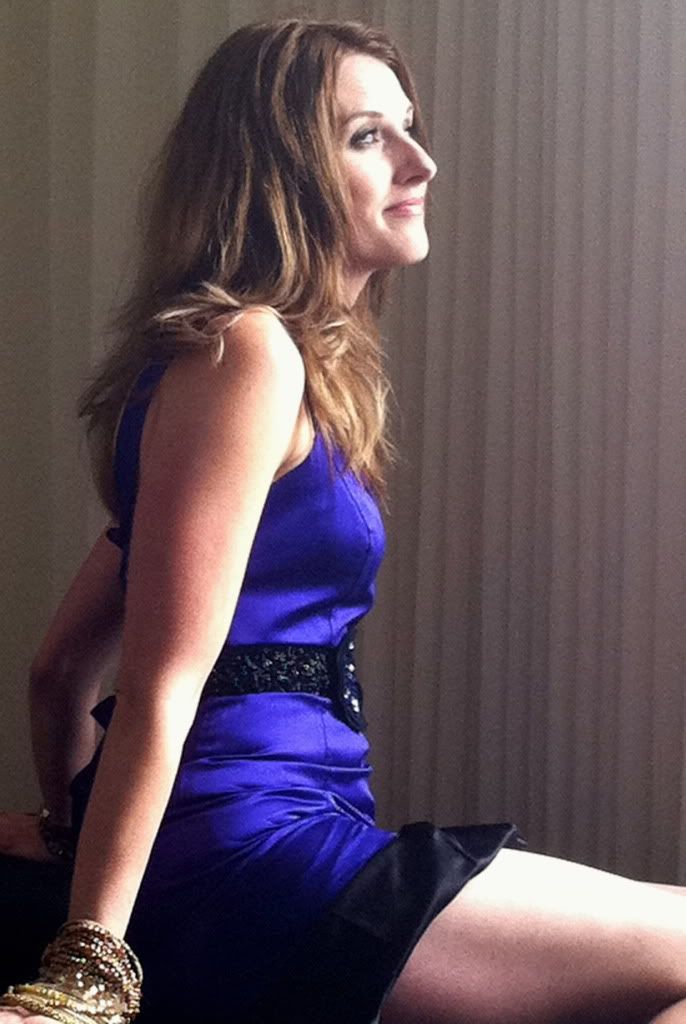 Are you searching for the magic pill that will make it all better? Do you find yourself grabbing hold of the latest health and food trend and thinking, this is what I need. This is what will work for me! Do you feel confused and conflicted about whether or not you are doing the right thing for YOUR body?
Swarming around media and soaking into our brains are headline's like…
Lose Weight With The Paleo Diet
Try The New Superfood
Everyone's doing it, try ____ detox.
No Carb, Low Carb
Eat Less, Workout More
Go Vegan, Lose Weight
Gluten Free ASAP
We end up frustrated with all the messages and wondering where to turn?
What if I told you that the perfect diet was a fantasy? I know, you want to shut down your computer and run away from me right now because the idea of having to think more about your diet and health when you're exhausted at the end of the day is even more grueling. I wish I had the magic pill, but I have something much more tasty and it will work long term.
The reason nutrition, diet and weight loss is such a hot topic, it covers most headlines and why there are so many people searching for answers is because there isn't ONE answer. No one truly has it ALL figured out and frankly, they never will. Humans are evolving, our earth is evolving and so will diet, health and food.
Our unique bodies all have different needs. I have learned from some of the best educators and mentors in the world about health, diet and coaching and I have a thriving practice and happy clients. The health practice all came about because I healed myself and I continue to learn more everyday ABOUT MY BODY. The reason is NOT because I figured out THE PERFECT DIET.
I think this needs repeating. The secret is I became an expert in my own body. So often we look outside for help. When we tune in and look inward, we find the perfect solutions. So if this means trying gluten free, vegan or paleo than do it. However, don't do it if you aren't willing to really tune in to YOU at the same time.
You should know this about me. I grew up eating 3 vegetables only, despising every food I mention below and I strongly disliked cooking until I was in my mid-20's. (Lean Cuisine was my best friend). I was a sugar addict and I lived pretty unhappily in my skin. Now, I love everything. All foods taste absolutely delicious to me and my body rocks, even the flaws, wrinkles, etc. So when somebody says they do not like a food or their body, I get them. HOWEVER, I know that they can change their taste buds, their body image and self worth.
I have 7 juicy nuggets that you can use today that will help you get started on creating the "perfect diet" for you and discovering this path to get to know yourself.
CAUTION: Please note that this 'perfect diet' will change with the seasons, the weather, your immune system, your moods, your atmosphere, yours stresses, your relationships and your current state of mental and physical health. You will have to get to know yourself on a very deep and personal level and you'll continue until the day you die.
Slow the heck down already. Did you know that when you eat fast, you store fat and there is actual proof that you gain weight from mindless eating and not fully chewing your food? It can be tough. Everything is fast these days, but I bet you're one of those people who can do it.
Commit to YOU. We've all heard it dozens of times: "stick to it the plan", "have discipline", "it takes 3 weeks to form a habit", "follow the program", etc. So why in the heck do we fall off the wagon? The answer: You are not really committed to YOU. As Marianne Williamson says in A Course in Weight Loss, "Why would you be able to commit to a diet if you're not already consistently committed to yourself?"
Eat Real. It's so easy to opt for the option that comes in a box or a bag. If it comes in a box or bag, it is NOT real. Clean, whole foods. Oh and stop it with the, 'I don't have time' excuses. Make time. You are worth it!
Eat when you are hungry. When you are not hungry and you eat then you are binging or overeating. Many feel guilt afterward because they were indulging…it's actually the opposite. Overeating/binging is a profound rejection of self. Brings me to the next key…
Love Yourself. Touch yourself. (oh my, what a naughty mind you have). Use a scrub in the shower. When you get out of the shower, oil up your body with some coconut or almond oil. Rub your shoulders. Massage your feet. Massage your temples, jaw, head and neck. Love yourself up. If you're not doing it, you can't get mad if others are not loving you up either. If it feels strange, then push past the fear and experiment for 3 days and tell me what happens.
Eat more GOMBS. (GREENS, ONIONS, MUSHROOMS, BERRIES, SEEDS/NUTS) and do your best to choose organic whenever possible. I will write a post about this entire list in the future, especially. Especially on greens and mushrooms. So bring on the fungus and with greens, the darker the better. Begin with kale. Eat it daily. Go with spinach next. Dr. Joel Fuhrman says that GOMBS are the most powerful anti-cancer combo of all foods.
Drink water. Come on. You know you are not drinking enough and if you are one of the select few who are then kudos to you! Half your body weight in ounces of water per day. H20 is the way to go… (yes, you will pee lots more too).
Of course, these are just seven little ideas to get you started.
There are many more deeper and enlightening tools, foods and strategies to put "the perfect diet" in place for you and jump start you on your path to health, love and freedom.
In the comments below, answer this question:
What's the best strategy that you have used to get to know yourself and your healthy body?
I would love to talk with you. See you below!
If you liked this post, share it with your friends.
Thanks for stopping by regularly!