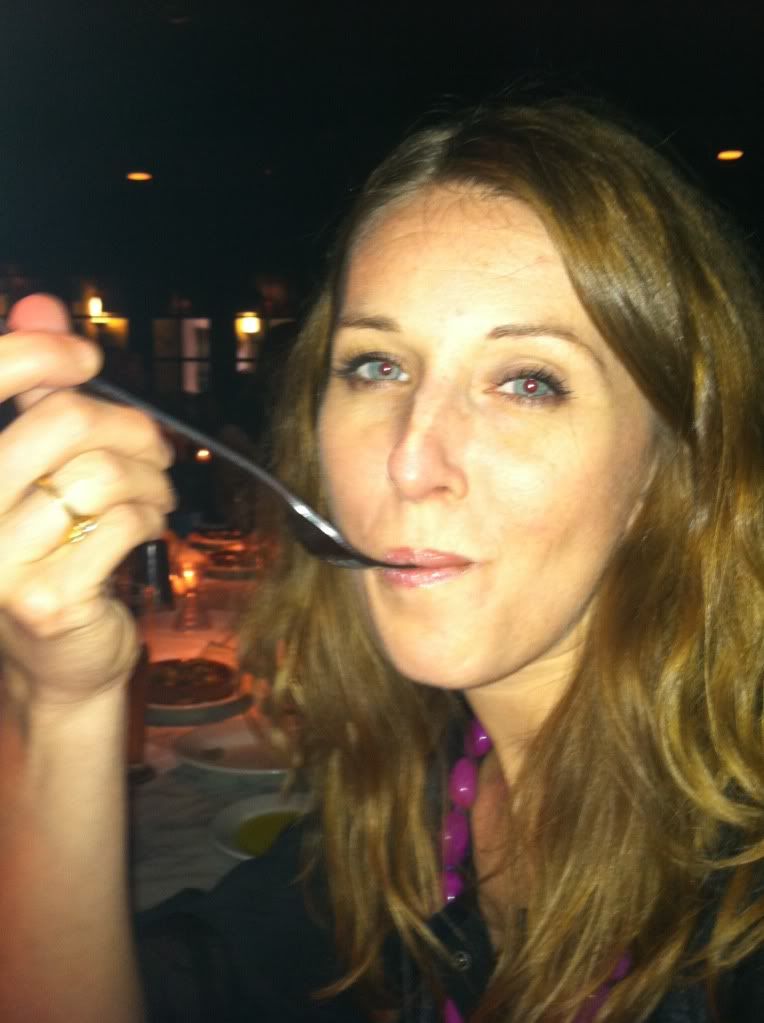 Do you find yourself using food to fill up your empty tank? Let me make it simple. Filling your tank, not always when you are hungry, but when you are tired, nervous, stressed, angry, depressed, deprived…? I want to show you how to eat and live the life of your dreams at every meal.
I was in Manhattan last weekend and took the train up to Stamford, Connecticut. It was my first time to Stamford and my hotel was on this sweet little road directly across the street from a place called Barcelona Wine Bar.
As I walked in, the first thing I thought of was my days traveling through Spain years ago. Spain for me was about feeling great, good food, happy people and the joy of eating.
Through my travels, I pick up on this deep passion of food and pride in creating it. I steer clear from all food chains and choose authentic and local when possible. I love living in The States but in comparison to many other countries, we have to search harder and longer for local and authentic places to eat. Needless to say, stepping into Barcelona in Stamford, CT was like coming home. It also helped that I was in great company and the chef and staff became friends by the end of the weekend (yes I went back to this place on both nights).
If someone is battling weight loss, stuck at the plateau or binging it is often because they are falling prey to using FOOD to establish their mood. Instead of the hug or kiss they are eating the Häagen–Dazs ice cream. Instead of taking a hot bath, they are eating the bag of salt and vinegar chips or dark chocolate bar. Or even better yet, instead of working they are snacking all day long at their computer. I'm sure you can share more stories here, no?
We must find those things that can fill us up instead of using the food. Now if you are hungry, eat. What I'm talking about is much different; it's the mindless, emotionless and fast eating that we need to watch out for.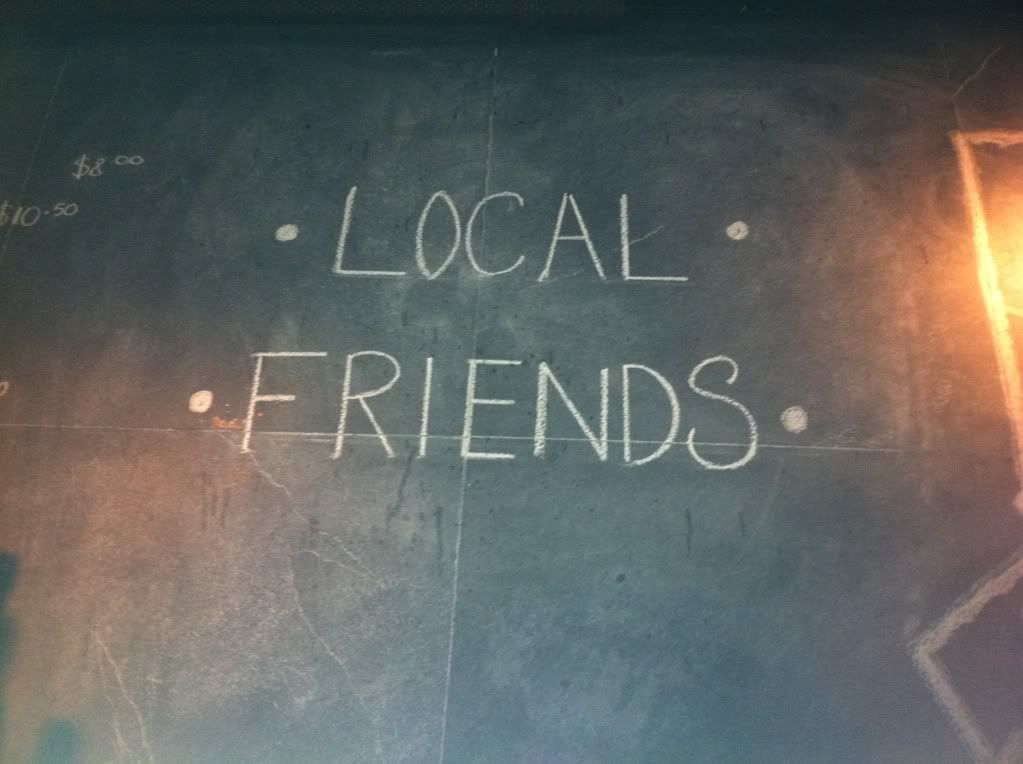 As I kicked back in my chair, sipped my Malbec vino at Barcelona and stared down at my salivating menu options I began thinking about which tapas I couldn't find anywhere else. What was out of my comfort zone? Then, I spotted the "Local Friends" sign on the large chalkboard-covered wall with a picture of Connecticut  to the right and all of the local farms where Barcelona purchases their food. It was at this point that I smiled and new I was in heaven.
Today, I want to offer up 4 tips to eating with pleasure, which is hot topic in the nutrition world these days. It makes sense, who wants to live in deprivation? If stress stores fat then when you enjoy food, you technically burn fat. Good food for thought, huh?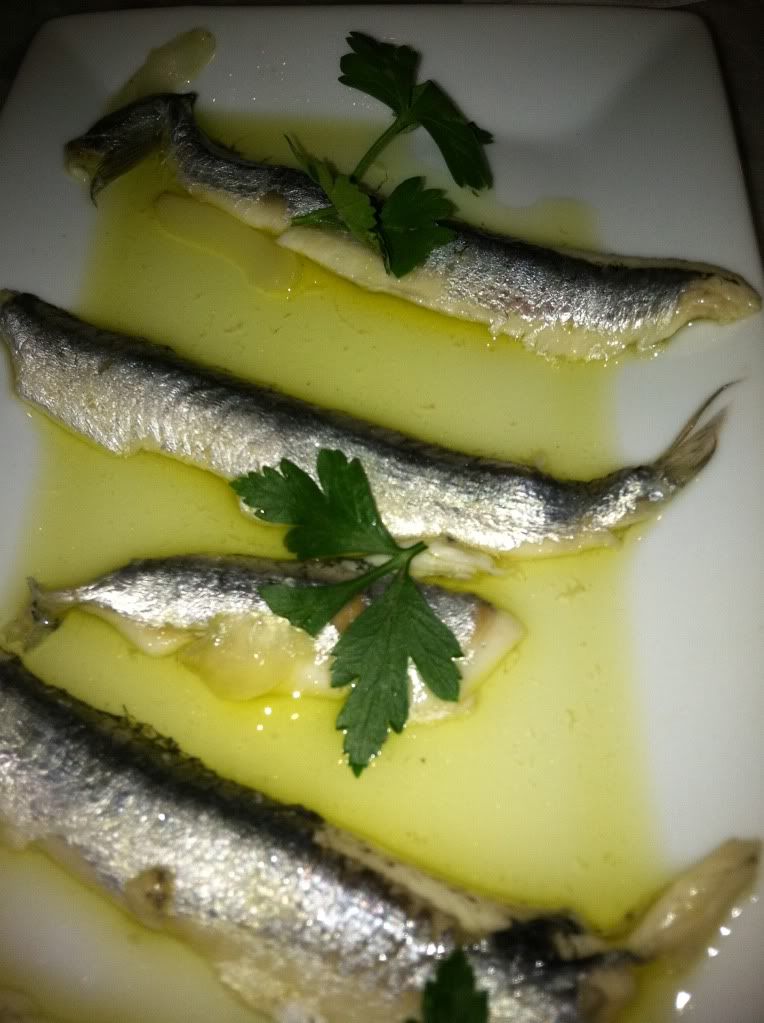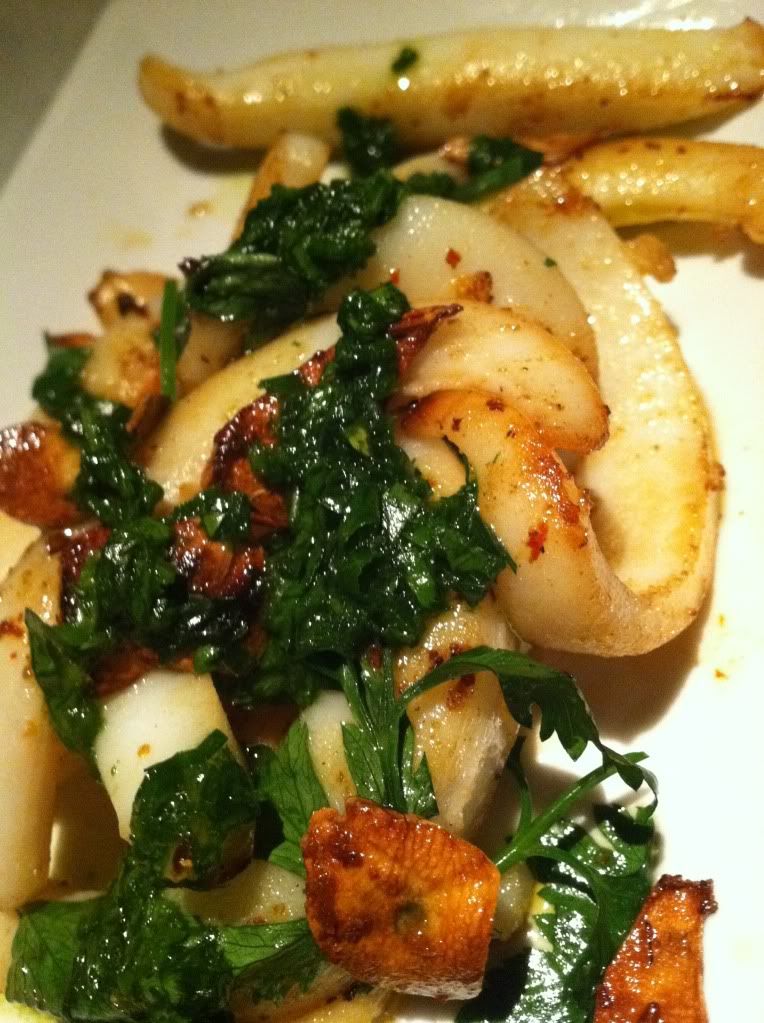 Never order something safe.Try something new and ask questions. Find out what on the menu is new or what they recommend. My friend, Maureen and I ended up handing the menu over entirely to the chef. He prepared our entire meal for us and surprised us. I recommend this if you can do it. I ate 2 items that I have never attempted before. Dare I say there was something sensual to these dishes and I wanted to try them.
Take your time eating and have a longer meal. Plan your schedule to make this happen, even if it's 10-15 minutes longer than normal. Closing my eyes, chewing slowly and breathing between bites, I savored every morsel of food that I ate that evening. Oh boy!
Appreciate the food and where it came from. Imagine and send gratitude toward the chefs that put effort into preparing your meal. Think about and ponder where the veggies were grown and where the meat came from (if you please). Since I'm a local food junkie, this type of thing really get's my engine revved!
Celebrate your indulgence guilt free. I enjoy cooking at home, so when I do eat out I do 100% guilt free. If you chose tasty, authentic food and you eat pleasurably, slowly and with gratitude it is pretty easy to let the guilt go. It's about enjoying the process. If you can bring along a great partner in crime like I did, it makes the celebration of food even better.
I could talk about the pleasure of food for months and there just simply isn't enough room in this blog so stay tuned to the Love Yourself Naked
™
video series. Did you catch the intro-story for Love Yourself Naked
™
yet? Check it out
HERE
now. By the way, what a great time to add in pleasurable and tasty foods when pumpkin season is upon us.
In the comments below, I'd love to hear about your favorite pleasure foods. Be specific and tell me how you enjoy them and why. I like details about this stuff, if you can't tell.
Thank you for staying tuned in and sharing the love. I appreciate you allowing me into your lovely home.
Much love and pumpkin carving,