This is a favorite tasty, healthy and protein filled breakfast treat!
If you've tried the Almond Milk, here is what to create with your leftovers.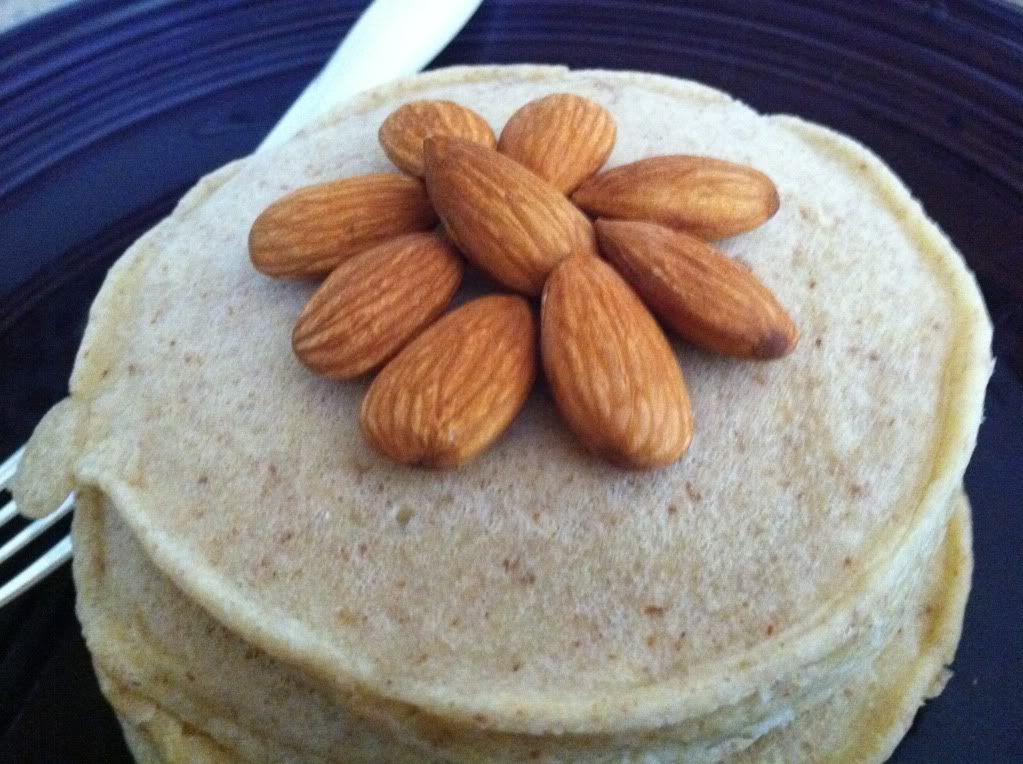 Ingredients
1 egg
1/2 cup almonds, finely chopped
1 3/4 cups gluten free flour
1 teaspoon vanilla
1 tablespoon cinnamon
1 1/2 cups almond or rice milk
1/4 cup coconut oil (melted)
1 tablespoon non-aluminum baking powder
1/2 teaspoon sea salt
1/4 cup fruit to stir into the wet ingredients (optional)
1/2 cup fruit to garnish

Instructions
Mix dry ingredients in a bowl.
Mix wet ingredients in a separate bowl, then pour into dry
ingredients; combine.
Cook on lightly oiled skillet until golden brown.
Use a festive cookie cutter to create holiday themed pancakes
Serve warm with berries, apple or pear.
Add a drizzle of honey, agave or pure maple syrup to taste
Quick notes
Variation: After making fresh almond milk, use the left over almond pieces that you strained through the nut milk bag or cheese cloth and add to this recipe.
Preparation time: 10 minute(s)
Cooking time: 10 minute(s)
Number of servings (yield): 4