For those of you who are just joining us or still discovering what Love Yourself Naked™ is all about I want to share one key component of the system today. It's NOT only about feeling great in the skin you're in, although loving your naked body is our goal.
Today we dive into self love and care.
Are you someone who has big dreams but you often hide in the shadows because you are afraid to step forward and be in your spotlight? Do you often focus on the parts of your body (thighs, stomach, a$$) that you wish were smaller, toner or tighter? Are you frustrated because you don't know what to eat? Do you constantly put yourself last and you rarely make it on your own to do list?
What I have found in my coaching practice is that everyone wants Love Yourself Naked™ and we often fit into one or more of these categories:
1) You don't believe it's possible.
2) You are pissed off and have given up trying.
3) You lack the motivation but still want it.
4) You are intrigued by the idea but you're sick and tired of feeling bad about yourself, failed diets and your health.
5) You see beauty in yourself but you have unconscious blocks that keep you from owning it.
6) What body? I gave up on that along time ago.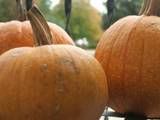 I have spent years of my life not giving to myself and it wasn't until I started looking at my relationships with others that I saw the true importance of my own self –love.  In the past, I used relationships and food to fill up my void and empty feeling in my gut. It wasn't until I became aware of this void that I started searching for other ways to fill it with my most important relationship . The one with ME. Ironically, loving me was much harder than I realized and I would often find ways to distract myself from self love and care. There are days when I want to fall back into my old patterns so I use tools to walk on the path of love versus sabotage. The interesting thing is that my mind was so used to negative and self-sabotaging thoughts and behaviors that it seemed unnatural to me to practice self-love and care at first. Can you relate to this?
Working on our relationships, especially the one with YOU is a form of primary food. Primary food consists of relationships, career, spirituality and exercise and unless we have these 4  "foods" in balance the actual meals we put into our mouths will not make a profound difference, at least not long term. As Marianne Williamson says in A Course in Weight Loss, many might feel that overeating or binging on food is an 'indulgence of self but it is actually a profound rejection of self. It's a moment of self-betrayal and self-punishment." This is the opposite of a commitment to your well-being. So let's re-commit and show some loving appreciation to YOU.
Today I'm sharing 21 ways that I have loved myself up over the years and some of the self-care principles of Love Yourself Naked™.
In the comments below, I want to hear you and know about all of the ways you love and appreciate yourself. This list could be over 100 so let's start adding to the list together today.
Learn to say no.  I know many of you feel overwhelmed by the fact you say yes all the time so practice the art of "No" so you can say "Yes" to you.
Meditate. Clear a space. Quiet your mind. Breathe. Let your thoughts come up and let them go.
Light some candles. Clean up a bit and light some candles during the day. I have soy candles lit daily in my home.
Enjoy healthy, pleasurable meals. Make a nice veggie dinner that will give you energy and make you feel clean.
Journal. Start with anything, a to-do list or brain dump. See what comes up and out.
Dance. Put some music on and move. Close your eyes, move your hips and let go.
Sleep in. Pick a day, turn off the alarm and sleep.
Take a bath. Be leisurely. Light some candles; use some salts or a gentle scrub on your body.
Yoga. Take a class and remember to breathe.
Make a vision board. I make 1-3 each year. I love this and it's a great way to use old magazines before your recycle them.
Use affirmation cards. This is a powerful way to practice expressing your authentic self. "I AM BEAUTIFUL"
Oil rub down. After you've bathed and while still in the shower, rub your body down with your favorite oil and as you rub each part focus on how much you appreciate that body part.
Cleanse. Eat some cleansing foods, juice some veggies and stay tuned for the anxiously approaching 18 Day Love Yourself Naked Challenge in January 2012.
Play outside. Go outside and run, act like a child, walk through the woods, swing on a swing.
Read a magazine/book. Simply sit and read. No phone. No food. No TV. No distractions.
Use your creativity. Create art, arrange photos, paint, draw, decorate, build, etc.
Clear the clutter. Cleaning can be therapeutic. Donate. Go through that box you haven't looked in since you were a child.
Get fresh flowers. I love doing this. Of all the things we spend $5 that are unhealthy, bring some flowers into your home and a smile to your face (or pick your own).
Visit a farmer's market. There is nothing like getting outside, buying fresh food and talking with passionate, smiling people.
Nourish yourself with water. Drink a ton of water and breathe gently through your nose between gulps. Relax.
Book a session with a practitioner. I have a list of people that support me. Acupuncture, Reiki, Chiropractor, massage, pedicure, manicure, health coach, life coach.
I'd love to hear your thoughts and self care secrets below in the comments.
Thank you for tuning in and being here with us.
Lots of LOVE!
xoxoxoxo


PS… looking for some affirmations now? LIKE the Love Yourself Naked
™
Facebook Page
HERE
. Can't wait to talk with you over there…